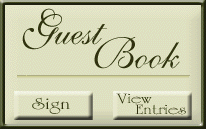 Copyright C2002 CyberPointe

All Rights Reserved

  50  Year  Reunion  Weekend  Video

( These 2 links will take you off site, to "You Tube" .  Use your browser box "back" button to return here )

1st Row:

Marge Brawley, Marilyn Mattison, Gayle Nicholas, Colleen Lundquist, Peggy Drazine, 

Mary Lou Von Stoesser, Sandy Abear

2nd  Row:

Nick Pekelsma, Jean Montgomery, Diane Check, Jean Collins, Jackie Becker, Barb Grabowski, 

Pat Barnes, Lorrie Reich, Pat Fish,  Gail Shaddick, Woody DeWees, Mike Ridey, Gerry Misener

3rd Row:

Bob Samuelson, Rob Millar, George Weller, Dave Crittenden, Craig Pauley, Bill Heigel, Don Steffen, 

Rick Korrel, Ken Pidgeon

4th Row:

Rich Deatherage, John Fisher, Joe Birong, Brian Melin, Jim Ellingson, Bob Parker, Linda Wagner, 

Brian Majewski, Bill Frank, Don Hawkins

Link to the next 50 years

Reunion Success ! !

Our 55 Year Reunion has come & gone now, and it was, without a doubt, another resounding success.  Old friends, old stories, and good times abounded all weekend long.  Friday evening found Pat & Don hosting a social get-together for everyone, Saturday evening dinner at the Stonewall Orchard Country Club was a huge success, and the Sunday morning Brunch at Pat & Don's "Reunion Central" was the perfect way to conclude our 55 Year Reunion.

Link to the next 

50 years

Updated June 17, 2018
     Don .. .. thanks for all the great times, great memories & great Reunions

GCHS Class of 1962 Classmates .. .. June, 2018